The Quick Fix Ankle Strap is a game-changing solution that seamlessly blends comfort and cutting-edge design. As life becomes increasingly fast-paced, it's crucial to have products that keep up and enhance your experience. The Quick Fix Ankle Strap does just that and more.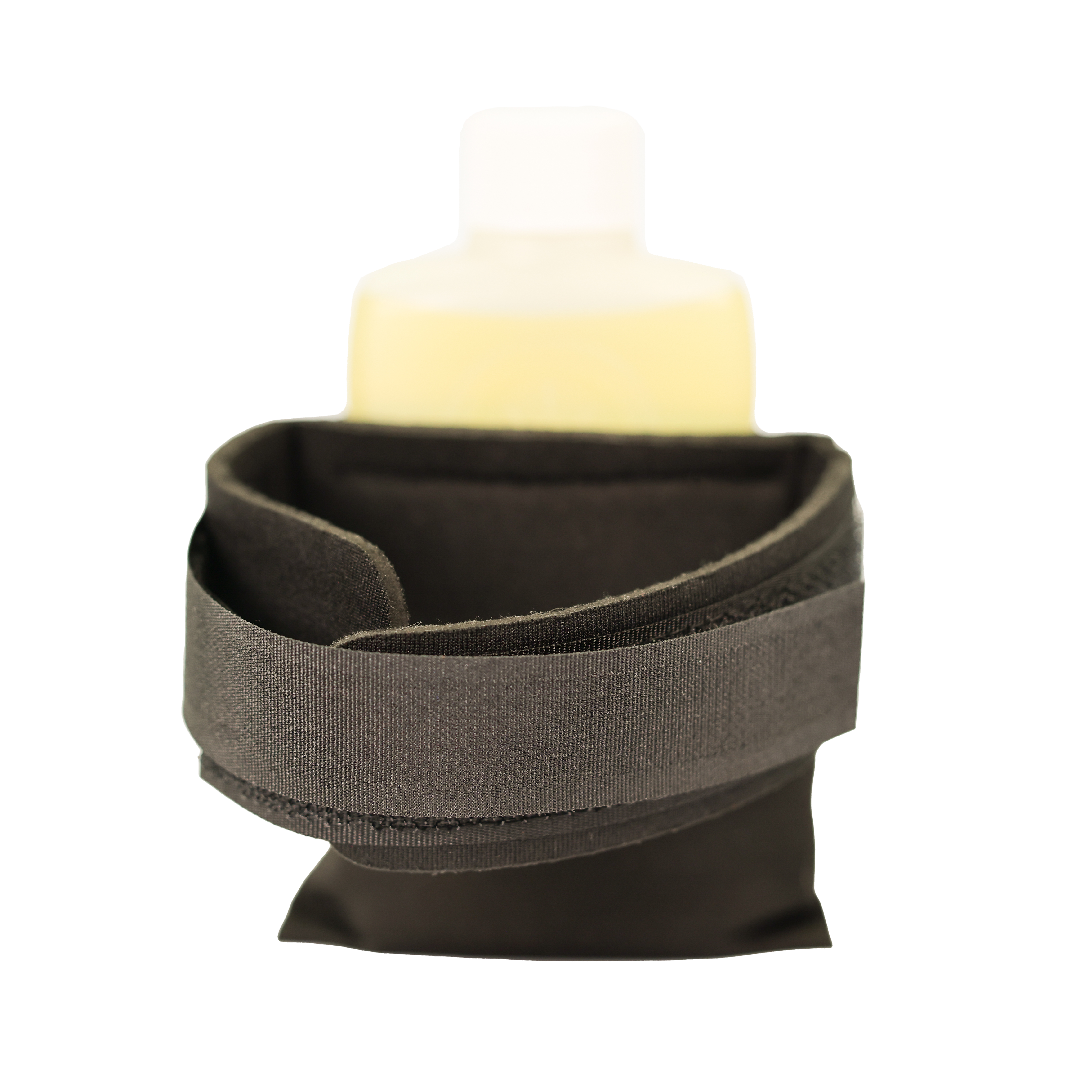 Innovative Design
Imagine a product that effortlessly embraces your ankle, providing the utmost comfort while remaining completely discreet. The Quick Fix Ankle Strap achieves this balance with its intelligent design.
Equipped with adjustable Velcro straps, you can tailor its position according to your preference, ensuring a comfortable fit throughout your day. Its stealthy design ensures that it doesn't draw unnecessary attention, allowing you to go about your business with peace of mind.
Revolutionary Storage Solution
What truly sets the Quick Fix Ankle Strap apart is its compatibility with the Quick Fix Plus 3-ounce bottle. This tailored fit makes the Ankle Strap an essential storage solution for your Quick Fix product.
Whether you're off to a concert, embarking on a journey, or want to keep your essentials within arm's reach, the Ankle Strap is your go-to companion. It seamlessly merges convenience and practicality, enabling you to maintain a discreet profile while keeping your essentials within easy reach.
Unrivaled Comfort and Durability
Crafted from premium neoprene materials, the Quick Fix Ankle Strap is a testament to exceptional craftsmanship. This choice of material not only guarantees durability but also ensures unmatched comfort.
You can confidently wear the Ankle Strap for extended periods without experiencing any discomfort. It's a practical accessory designed for individuals who are constantly on the move, allowing you to discreetly preserve the security and integrity of your Quick Fix product.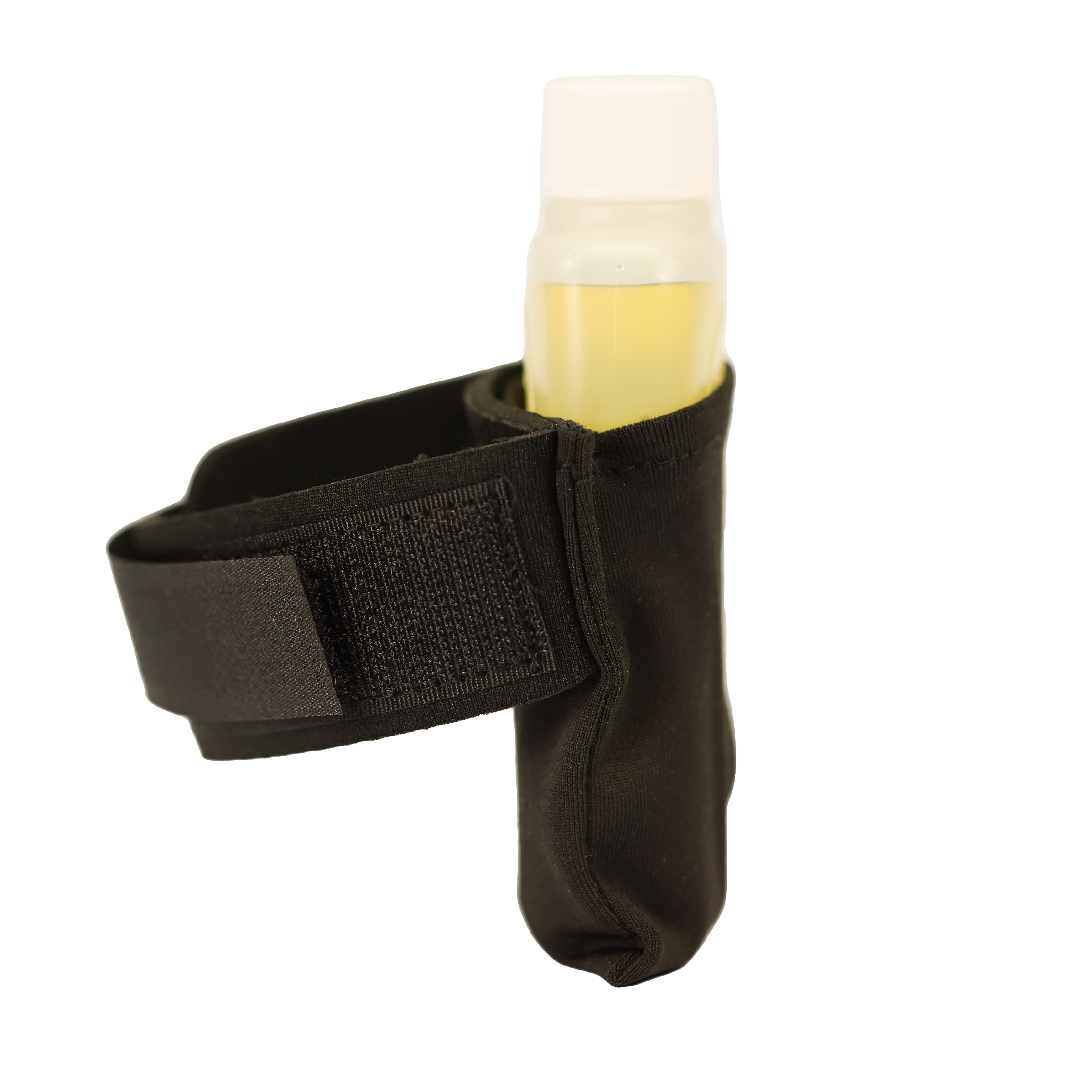 Quick Fix Ankle Strap Features
Perfect for Quick Fix Plus: The Quick Fix Ankle Strap is meticulously designed to accommodate the Quick Fix Plus 3-ounce bottle. It's an indispensable companion for those relying on Quick Fix products, ensuring you're always prepared.
Securing Valuables on the Go: Beyond its primary function, the Ankle Strap is a reliable storage compartment for your valuables during travel. Whether it's your cell phone, wallet, or other essentials, the Ankle Strap keeps them safe and secure, allowing you to focus on enjoying your experiences.
Neoprene Comfort at Its Best: The Ankle Strap's neoprene construction is synonymous with comfort. Its snug fit ensures that you can wear it for prolonged periods without discomfort, making it an ideal choice for those with busy, on-the-go lifestyles.
Temperature Regulation for Reliability: The Quick Fix Ankle Strap's innovative design goes beyond comfort. By attaching a Spectrum Labs hand warmer, you can ensure that your Quick Fix product remains warm and viable for as long as you need it, eliminating any concerns about temperature control.
How to Use the Quick Fix Ankle Strap
Using the Quick Fix Ankle Strap is a breeze. Just follow these straightforward instructions:
Adjust the Ankle Strap: Securely fasten the Quick Fix Ankle Strap around your ankle or shin, ensuring it fits snugly.
Safely Store Your Valuables: The neoprene pouch within the Ankle Strap is an excellent spot to secure your valuables. Ensure that your items are placed securely and won't fall out.
Additional Protection: To add an extra layer of protection to your belongings, wrap your clothing around the outside of the Ankle Strap. This step keeps your valuables safe from potential thieves or pickpockets.
And there you have it! The Quick Fix Ankle Strap seamlessly complements any Quick Fix synthetic urine product that suits your needs. It's your ticket to discretion, comfort, and peace of mind, ensuring you're always ready to face whatever life throws your way.
Innovation and convenience are at the forefront, and the Quick Fix Ankle Strap emerges as a trailblazer. Its intelligent design, compatibility with Quick Fix products, and temperature-control capabilities make it an essential addition to any on-the-go individual's arsenal.
With the Quick Fix Ankle Strap by your side, you can navigate life's challenges with confidence and ease, knowing that your essentials are discreetly and reliably within reach.